2023 League of Ireland First Division
19.30 Feb. 18, 2023 - Bishopsgate
Referee: Eoghan O'Shea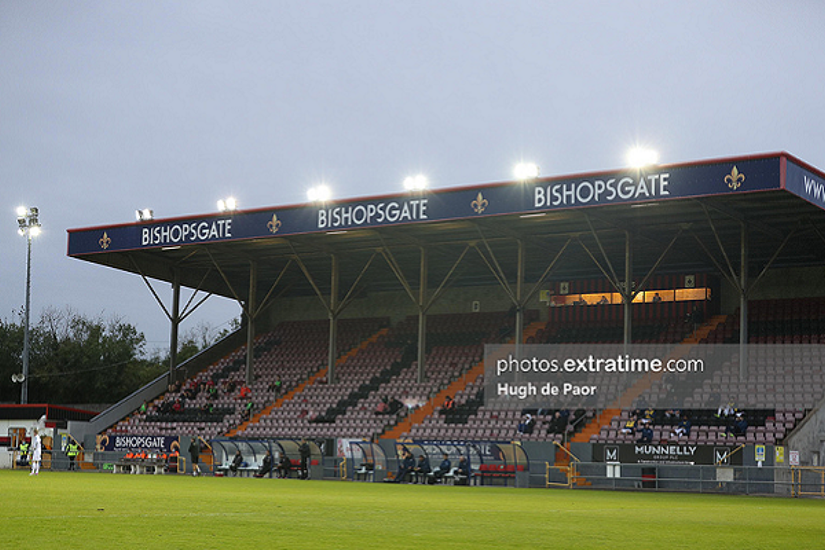 League Preview: Longford Town -v- Athlone Town
Sat, Feb 18 2023




LONGFORD TOWN

Longford Town will be looking to get their season off to a winner when they face off against their Midlands rivals Athlone Town for the first time this season on Saturday night (kick-off 7.30pm).

It's all changed at Bishopsgate with new manager Stephen Henderson getting ready to take charge of his first game since being appointed in November.

There's also a significantly different playing staff at the club with numerous arrivals during the offseason with Jack Brady, James Doona and Darragh Lynch all catching the eye. There are a lot of players for Henderson to try and bring together into a cohesive unit however, and with heaps of last year's squad having departed the key challenge will be to gel that team as quickly as possible to get points on the board and have another crack at promotion this season.

Saturday night's fixture will be a big one, both as Henderson's debut as manager but also as this is El Classico – otherwise known as the Midlands Derby. Longford have dominated this fixture over the past few years but Athlone nicked a win last season and they may surprise again this season if Longford are not firing on all cylinders.

ATHLONE TOWN

Athlone will be optimistic coming into this fixture that they can get some points on the board, with the huge changes at Longford and their win at Bishopsgate last season they could be well placed to secure a good result.

Dermot Lennon's charges improved as last season progressed and they only lost two of their last eight games, which was an incredible run of form for the young side.

They still finished second from bottom but if they can bring a semblance of that kind of form into this season and hit the ground running early on they could no doubt improve their standing.

Thomas Oluwa is possibly their biggest departure of the offseason with the striker moving to Waterford, but the club having been able to hold on to key players in Adam Lennon and Aaron Connolly means they have the makings of a good spine to their squad coming into the 2023 season.

Referee: Eoghan O'Shea

MATCH STATS

The sides faced each other four times last season with De Town coming out on top twice, they drew 2-2 in their final meeting of the season and Athlone secured a 3-1 win at Bishopsgate in July.

Longford have not lost their first game of the season since their season opener in 2015 when they were defeated by Dundalk.

PREDICTION

Longford Town 1–0 Athlone Town

Longford Town

Injured: N/A.

Doubtful: N/A.

Suspended: None.

Longford Town

Injured: N/A.

Doubtful: N/A.

Suspended: None.
Paul Corcoran is a lifelong Galway United fan he studied journalism in college and has written for a number of different publications both online and print. He joined the Extratime team in 2016 and began …
| | Team | P | W | D | L | Pts |
| --- | --- | --- | --- | --- | --- | --- |
| 1 | GAL | 16 | 15 | 0 | 1 | 45 |
| 2 | WAT | 16 | 10 | 3 | 3 | 33 |
| 3 | BRA | 16 | 6 | 6 | 4 | 24 |
| 4 | COB | 16 | 6 | 5 | 5 | 23 |
| 5 | ATH | 16 | 6 | 2 | 8 | 20 |
| 6 | TRE | 16 | 5 | 4 | 7 | 19 |
| 7 | LON | 16 | 4 | 6 | 6 | 18 |
| 8 | WEX | 16 | 5 | 3 | 8 | 18 |
| 9 | FIN | 16 | 4 | 5 | 7 | 17 |
| 10 | KER | 16 | 1 | 2 | 13 | 5 |
Be Social