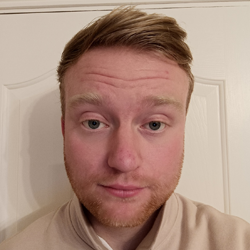 Luke Jordan
Luke joined the Extratime team in 2022 and is the current host of the extratime.com podcast.

He's been a follower of the league since 2007 after the FAI Soccer camps gave out free season tickets to the club of your choice and he's been hooked since.

When he is not on the Camac Terrace in Richmond Park on a Friday night, he can also be seen reporting on games in the League of Ireland.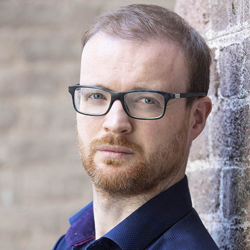 Oisin Langan
Oisin Langan is the current host of the League of Ireland Voice Notes podcast.

Oisin is a commentator with the BBC and on occasion Via Play, Sky Sports, RTÉ Radio and TV & Dubs TV.

He presented The LOI Show, a weekly highlights show for the League of Ireland produced by the FAI.

Oisin is also a Consultant in Sports Marketing.

<
Podcast Episodes
Extratime.com League of Ireland Voice Notes - Episode 22
Extratime.com Podcast - Season 11 - Episode 15 - Amanda Budden - Mick Doyle - Heather Jameson - James Rogers
Extratime.com League of Ireland Voice Notes - Episode 21
Extratime.com League of Ireland Voice Notes - Episode 20
Extratime.com Podcast - Season 11 - Episode 14 - Stephen Henderson - Oisin Langan - Macdara Ferris - Donal Ryan
Extratime.com League of Ireland Voice Notes - Episode 19
Extratime.com League of Ireland Voice Notes - Episode 18
Extratime.com League of Ireland Voice Notes - Episode 17
Extratime.com League of Ireland Voice Notes - Episode 16
Extratime.com Podcast - Season 11 - Episode 13 - Ronan Coughlan, Gary O'Neill, Healy's Departure, Glanmire Plans and LOI Review
Extratime.com League of Ireland Voice Notes - Episode 15
Extratime.com Podcast - Season 11 - Episode 12 - Lee Desmond - Clancy Departure - LOI Review - Rovers v Bohs