David Cawley on Sligo Rovers exit: 'I'm disappointed as this is not the way I wanted it to end'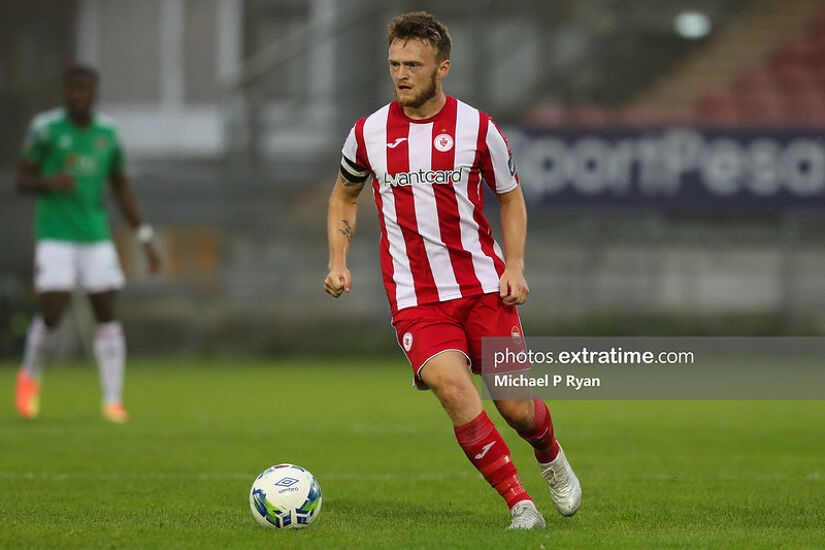 David Cawley has expressed his regret at his impending departure from Sligo Rovers.
The midfielder confirmed the news via his social media account.
And while he insisted that he respected John Russell's call to part ways, he believes that he still had 'more to give' in the North-West.
He leaves the Showgrounds after spending the last six seasons with the Bit O'Red having also played with them from 2012 to 2015.
The Sligo captain said: "I was informed that unfortunately I have played my last game for Sligo Rovers.
"I'm disappointed as this is not the way I had wanted it to end as I feel I still had more to give, but that's out of my control and I have to try and accept the manager's decision.
"It was an honour to captain the club for so long, I've always tried to set an example by working hard and training hard, giving nothing less than 100% when I crossed that white line.
"This is a special club and you, the supporters and volunteers are the heartbeat. I want to thank you all.
"I wish the club all the best in the future and I will always have happy memories of my years here."
Meanwhile, chairman Tommy Higgins went to hail the midfielder who played over 300 games for the club.
"David has been a vital figure for the club since first wearing the shirt over 11 years ago," he said.
"We have been honoured to have him represent Sligo Rovers for many reasons. While some will consider the trophies and medals he won at the club the highlights, David's longevity and impact over such a lengthy period of time is what stands him out as one of our greatest ever servants.
"He quickly understood what our club was about since those early days in 2012.
"His standing among our supporters, particularly our young fans and families, speaks volumes about him as a person and role model.
"We are very grateful for the example he played off the pitch.
"On the pitch he was someone we could always call on to demonstrate what it means to play for Sligo Rovers and put in countless memorable performances, leading to some very special days.
"We were thrilled to grant David a deserved testimonial this year.
"While we part ways now we know he will be a big part of our club's history and will be forever welcome in The Showgrounds.
"We wish him and his family a wonderful future in life and in football and thank him for his incredible service at the club."
#bitored chairman Tommy Higgins has paid tribute to club captain David Cawley, describing the midfielder as one of the club's best ever servants since first joining over a decade ago.

Read more: https://t.co/1wyUeENzGwpic.twitter.com/aRFeWO8DF3

— Sligo Rovers (@sligorovers) November 11, 2023