Abandoned Belgium and Sweden European Qualifier declared a draw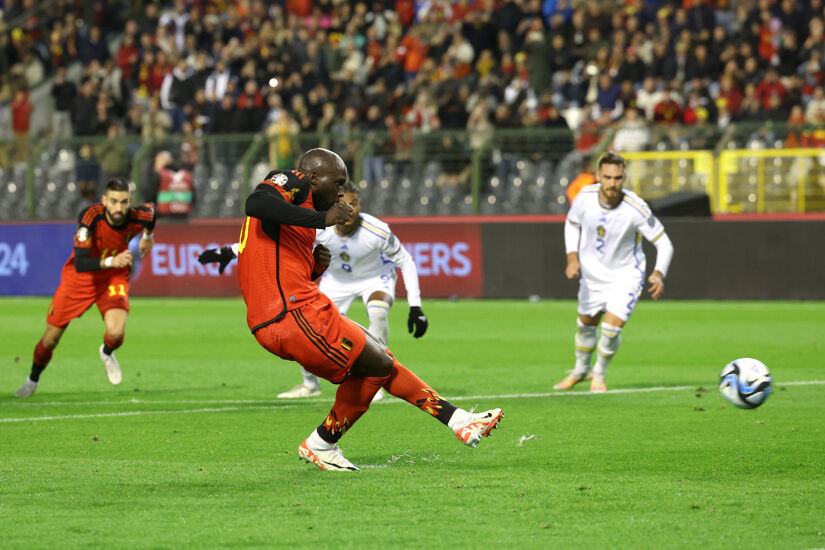 The European qualifier between Belgium and Sweden that was abandoned at half-time, upon request and agreement of the two teams, with the scoreline of 1-1 has been declared a draw.
Each team is awarded one point with the Group F standings to be updated accordingly.
The match was abondoned on Tuesday following the terrorist attack that killed two Swedish supporters in Brussels.
UEFA confirmed that:
'it had proved impossible to play the remaining part of the match on the following day and both the Royal Belgian Football Association and the Swedish Football Association, given the circumstances, explicitly expressed their desire not to play the remaining match time and to consider the result at the half-time interval (1-1) as final;
'The result of this match does not impact the qualification of Group F since Belgium is already mathematically qualified to the UEFA EURO 2024 final tournament (together with Austria) and Sweden is mathematically eliminated.'
UEFA also noted on Thursday that no UEFA competition matches will be played in Israel until further notice.
The Israel Football Association and its clubs Maccabi Haifa FC and Maccabi Tel-Aviv have been requested to propose alternative venues/stadiums outside the territory of Israel for their home matches to be used for as long as this decision remains in force.
UEFA Europa League
Villarreal CF vs Maccabi Haifa (Group F – Thursday 26 October) has been postponed to Wednesday 6 December 2023.
UEFA Europa Conference League
Maccabi Tel Aviv vs Zorya Luhansk (Group B – Thursday 26 October) has been postponed to Saturday 25 November 2023.
UEFA Youth League
Due to the current situation, Maccabi Haifa Youth team has withdrawn its participation from the domestic champions path of this season's UEFA Youth League. UEFA has taken note and confirmed that AC Sparta Praha Youth team is therefore qualified to the Round 2 of the domestic champions path.
Unboxing Damien Duff's Shelbourne - https://t.co/94rjArr8tjhttps://t.co/ywqh7xf2b3

— Extratime.com (@ExtratimeNews) October 19, 2023