2023 League of Ireland First Division
19.45 May 19, 2023 - Ferrycarrig Park
Referee: Alan Patchell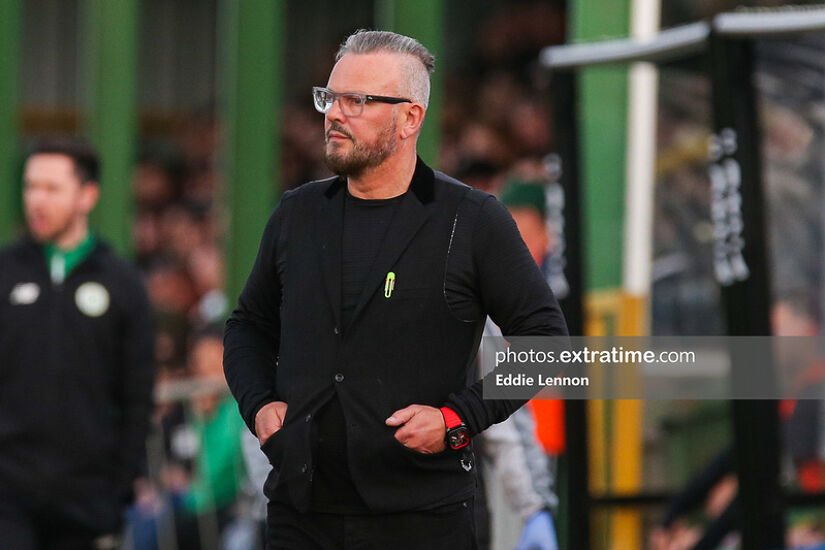 League Report: Wexford 0 - 3 Longford Town
Fri, May 19 2023




Longford's quest for a play-off berth has been bolstered by their 3-0 victory over Wexford FC at Ferrycarrig Park, moving them up the table and past their adversaries on Friday evening.

The visitors notched two goals towards the end of a subdued first half – Beineon O'Brien-Whitmarsh netted the first, swiftly followed by Joshua Giurgi's strike.

O'Brien-Whitmarsh went on to secure Longford's third goal in the second half, pushing his side into seventh place, just two points adrift of Treaty United.

While a decisive win for Longford, the match's full story isn't reflected in the scoreline; at least not in the first 45 minutes, as Wexford had numerous opportunities to gain the upper hand and maintained solid possession.

Ethan Boyle, the skipper, resumed his typical defensive role following a few experimental weeks in more advanced positions.

Mark Hanratty and Aaron Dobbs, recovering from minor injuries, returned to the starting line-up. Conor Levingston was drafted in just minutes before kick-off, replacing Hugh Douglas, who was sidelined due to a warm-up injury.

With first-choice goalkeeper Jack Brady out due to suspension, Jack Harrington filled the position, demonstrating confidence and aided by a dependable defensive line.

The game began quietly, only to heat up around the half-hour mark when both Levingston and Brandon McCann took ambitious shots at the goal, but their hefty attempts were thwarted.

With five minutes remaining before half-time, O'Brien-Whitmarsh seized the chance to establish a lead for the visitors.

A deep, lofty ball from the wing met the head of O'Brien-Whitmarsh as Charlie Heffernan strayed from his goal line in an attempt to intercept, but the ball ended up in the back of the net.

Only two minutes later, Stephen Henderson's squad solidified their lead when Jamal Ibrahim expertly navigated around Reece Webb on the wing and directed the ball to Giurgi, who was perfectly positioned to easily slot it into the net.

Danny Furlong, the club's all-time top goalscorer, was brought in for the second half to ramp up Wexford's attacking threat.

An early opportunity presented itself to Furlong, but the striker, receiving the ball on his weaker foot, was unable to generate enough power for a worthwhile shot.

Although Wexford posed a threat with set pieces and Kian Corbally provided some excellent crosses, Longford efficiently neutralized any potential danger – with Viktor Serdeniuk playing a key role in the defensive clearances.

In spite of Wexford's offensive vigor, the visitors netted the next goal, making it 3-0.

Another stellar collaboration between Ibrahim and O'Brien-Whitmarsh resulted in the latter striking a low shot into the net after Ibrahim brilliantly maneuvered around the Wexford defense before passing it off to his colleague.

Ross Fay came close to making it four just minutes later when he found himself unmarked, but his shot ultimately strayed wide.

Despite James Keddy's decision to introduce more attacking substitutes, Wexford couldn't find the back of the net and slipped down to eighth in the table, just one point ahead of Finn Harps.

Next week, the South-East side will face the long journey to Mounthawk Park to face bottom-of-the-league Kerry FC, while Longford encounter a in-form Waterford FC at Bishopsgate.
Aisling Hannon has yet to write anything about themselves but click on the bio link to view all past work.
| P | Team | Pd | W | D | L | Pts |
| --- | --- | --- | --- | --- | --- | --- |
| 1 | Galway | 19 | 17 | 1 | 1 | 52 |
| 2 | Waterford | 18 | 13 | 2 | 3 | 41 |
| 3 | Athlone | 19 | 9 | 2 | 8 | 29 |
| 4 | Cobh | 19 | 8 | 5 | 6 | 29 |
| 5 | Bray | 19 | 6 | 7 | 6 | 25 |
| 6 | Wexford | 19 | 6 | 4 | 9 | 22 |
| 7 | Harps | 19 | 5 | 6 | 8 | 21 |
| 8 | Treaty United | 19 | 5 | 5 | 9 | 20 |
| 9 | Longford | 18 | 4 | 5 | 9 | 17 |
| 10 | Kerry | 19 | 1 | 3 | 15 | 6 |
Be Social