Ireland Under-21s suffer narrow defeat in Norway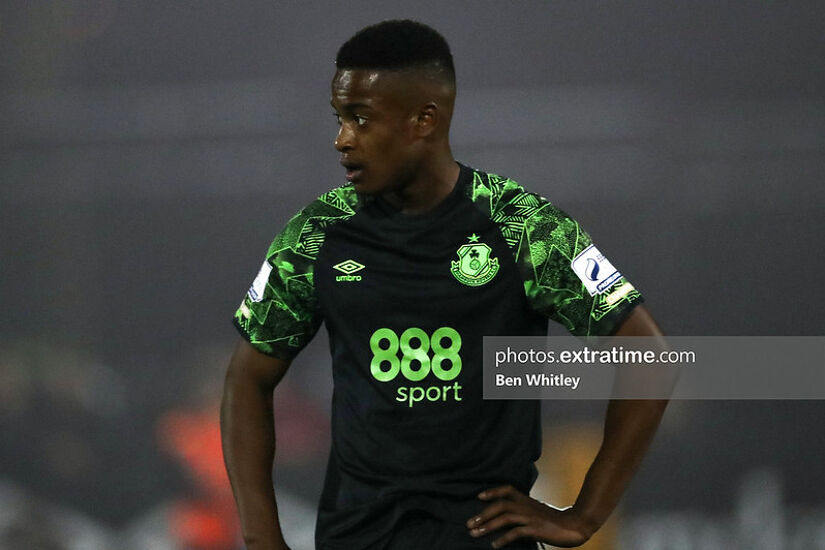 In a lively encounter at Drammen, the Ireland Under-21 team faced their first setback in the U21 EURO 2025 qualifiers, succumbing to a narrow 3-2 defeat against a formidable Norwegian team.
The match saw the Irish team demonstrate impressive resilience against the hosts, who have been in formidable form with consecutive 7-0 victories in Group A.
The Irish team began assertively with their front pair causing significant trouble for the Norwegian defense.
Goals from Aidomo Emakhu and Sinclair Armstrong, one on either side of half-time, highlighted Ireland's offensive capabilities.
However, their efforts were not enough to secure victory as Norway made a strong comeback from being 2-1 down.
In the first half, Ireland appeared to be the dominant side with better chances.
Emakhu set up Armstrong for a powerful strike that was impressively saved by Norway's goalkeeper Sander Tangvk. Despite seeming comfortable at times, Ireland fell behind to a header from Halvor Rodolen Opsahl.
Responding positively to this early setback, Ireland saw Emakhu's powerful drive brilliantly saved by Tangvk. Their persistent high press eventually paid off shortly before half-time. Armstrong's deflected shot fell kindly to Emakhu, who equalized from close range.
The tactical battle continued post-half-time, with Ireland briefly taking the lead through a well-executed play involving Emakhu and Armstrong. However, their lead was short-lived. Norway equalized through a penalty by Kristian Arnstad following a foul on Leo Hjelde. Soon after, substitute Lasse Nordas scored, putting Norway ahead.
In the final stages, Ireland intensified their efforts for an equaliser, but time was not on their side. Despite a series of corners, they couldn't find the crucial goal.
Ireland's coach, Jim Crawford, spoke post-match, acknowledging the team's character and the challenges they've faced. While considering the performance against Norway as a small consolation, he emphasized the importance of moving forward and preparing for the upcoming match against Italy at Turner's Cross Stadium.
"We've known from the very start working with this group there is unbelievable character here. We've had so many challenges up to now there's no doubt the group in there will learn.

"To come to their patch and give them a hell of a game is a small consolation. We can't feel sorry for ourselves, we've got a massive game coming up against Italy in Turner's Cross. It's about getting ourselves ready for that game from now."
Norway: Sander Tangvk; Eskil Edh (Fredrik Sjovold, 57'), Leo Hjelde, Halvor Rodolen Opsahl; Fredrik Oppegard, Christos Zafeiris, Odin Thiago Holm (Lasse Nordas, 57'), Kristian Arnstad, Tobias Gulliksen (Daniel Karlsbakk, 57'); Joel Mugisha, Isak Hansen-Aaroen

Ireland: Josh Keeley; Sam Curtis, Bosun Lawal, Anselmo Garcia MacNulty, Connor O' Riordon, Sean Roughan (Tayo Adaramola, 83'); Matt Healy, Baba Adeeko (Ollie O'Neill, 83'), Kian Leavy (Killian Phillips, 70'); Sinclair Armstrong, Aidomo Emakhu (Johnny Kenny, 62')