extratime.com Podcast - Season 11 - Episode 18 - Rebecca Creagh - Vera Pauw - Funding Irish Football - Keane to Tel Aviv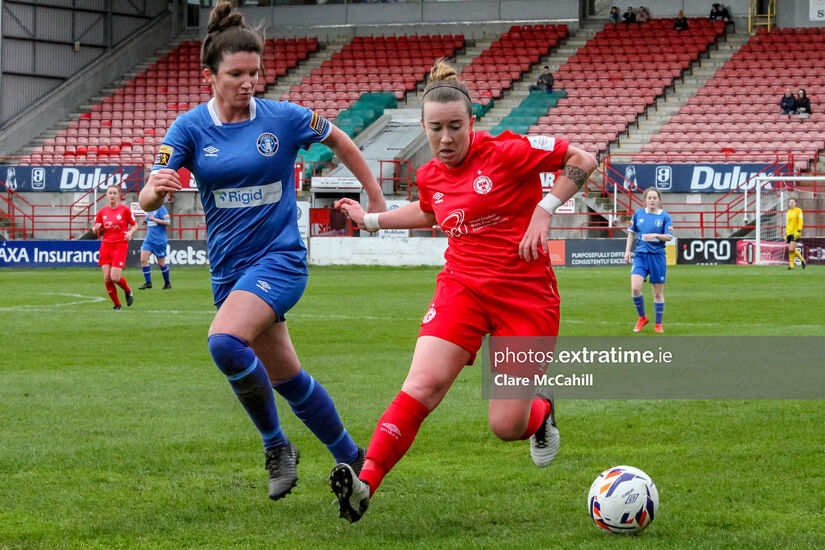 On this week's extratime.com podcast with Luke Jordan, we talk about the Ireland World Cup squad, have a chat with Rebecca Creagh, calls for government funding for Irish football, Keane to Tel Aviv and all the other events that's happened over the last week in football.
Part One: (00:22)
Luke Jordan is joined by extratime.com stalwart Macdara Ferris and former Shelbourne player Rebecca Creagh on the podcast this week.
The guys take a deep dive into the announcement on Wednesday of the Irish squad that will travel to the 2023 FIFA Women's World Cup in Australia and New Zealand.
Who were the unlucky one's to miss out? Is Sinead Farrelly a nailed-on starter now after being included in the squad? Luke, Macdara and Rebecca try guess what the starting XI will be against Australia in less than a month's time.
Rebecca talks about her current relationship with Irish captain Katie McCabe, and her earliest memories of McCabe after making her debut for Raheny United as a teenager.
She also, discusses the growth of the women's game in Ireland over the years, her perspective of football growing up, and the importance of how this Irish national team has pushed the women's game in the country.
We also hear from Irish manager Vera Pauw throughout the segment after Luke attended the Irish Squad announcement for extratime.com.
She shares her thought process on the difficult decisions she had to make and why it was a devasting day rather than one of joy.
Part Two: (1:03:25)
In the second half, Luke and Macdara round up the latest news in Irish football from the past week.
Macdara briefs us on the latest calls for government funding for Irish football as political and football rivals came together in Leinster House during the week to discuss the future of Irish football ahead of next month's private member's motion in the Dáil on investment in football infrastructure.
The lads also chat about Robbie Keane's controversial appointment as Maccabi Tel Aviv boss with Macdara sharing a story about his trip to Israel for an Irish game a few years back.
How to Listen