League of Ireland attendances: Premier Division fuels 20% increase in crowds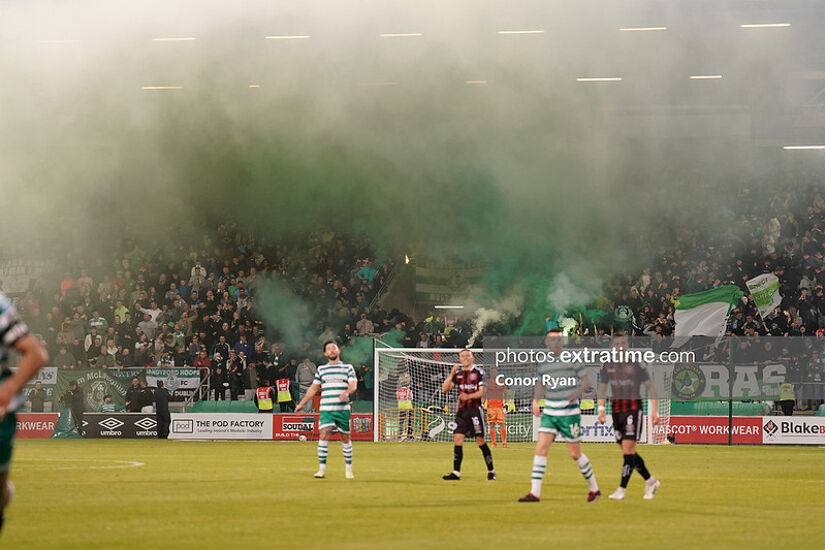 During the 2023 League of Ireland season so far, 166 matches have been contested – and a whopping 397,295 spectators have attended fixtures.
87 of the 166 clashes have taken place in the Premier Division, with a further 79 coming in the First Division.
Against last season's benchmark, the current figures demonstrate a remarkable increase in fan turnout.
An additional 65,104 spectators have graced the same number of matches across both divisions.
A division-wise analysis reveals a commendable boost of 9,368 spectators in the First Division.
But unsurprisingly, it's the Premier Division that has witnessed a far greater influx of supporters - with an increase of 55,736 attendees.
Representing roughly 13.8% of all League of Ireland spectators this season, Shamrock Rovers have welcomed 54,920 football enthusiasts to Tallaght Stadium.
That puts them clear in top spot – but second place belongs to St Patrick's Athletic.
The Athletic have entertained an audience of 39,197 at Richmond Park this term – and they are closely followed by Cork City, with a 38,458 fan count.
In the First Division, Galway United has drawn a notable 18,666 spectators to Eamon Deacy Park.
Meanwhile, their promotion rivals Waterford have attracted a total crowd of 17,895 to the RSC for their home games.
These attendance figures even exceed those of some Premier Division clubs.
For instance, Drogheda United registered a total crowd of 15,454, while UCD, despite being in the Premier Division, has a significantly lower spectator count at 7,046.
On the other side of the attendance spectrum, Longford Town registers the leanest crowd, with 5,749 spectators attending their games so far in the 2023 season.
Treaty United and Wexford, although still modest in numbers, have managed to draw slightly larger crowds of 6,047 and 6,160 spectators, respectively.
The graph below represents the percentage share each club has of the overall attendance this season to date. By clicking on a club's bar, it will display that clubs attendances week-by-week.
Derby Tops Charts
The single highest attended match of the 2023 season was the much-anticipated encounter between Shamrock Rovers and Bohemians at Tallaght Stadium on May 5th.
This key match attracted a crowd of 7,864 spectators.
And that figuer outstripped the total season attendances of several clubs such as Longford Town, Treaty United, Wexford, Bray Wanderers, Athlone Town, and UCD.
Above Average Season
The average attendance at Shamrock Rovers' games has experienced a marked increase this season, with an average of 6,102 spectators, compared to their 2022 average of 5,379.
This upward trend in attendance isn't exclusive to Shamrock Rovers; most clubs have seen a similar uptick, with two exceptions.
UCD's average attendance has experienced a slight decline to 881 this season from 953 in 2022.
Drogheda United has also seen a minimal decrease, averaging 1,932 this season compared to 1,914 last year.
Attendances per week
Explore the interactive graphics below, showcasing the week-by-week attendance for both Premier Division and First Division games. By interacting with the club names in the legend beneath each graph, you can customize your view to include or exclude specific club data.
Each dot on the graph represents a unique attendance figure for a club; by clicking on it, you can reveal detailed information about the club and its corresponding total attendance. To draw attention to a particular club's trend, simply click on its line, and it will be highlighted for your convenience.