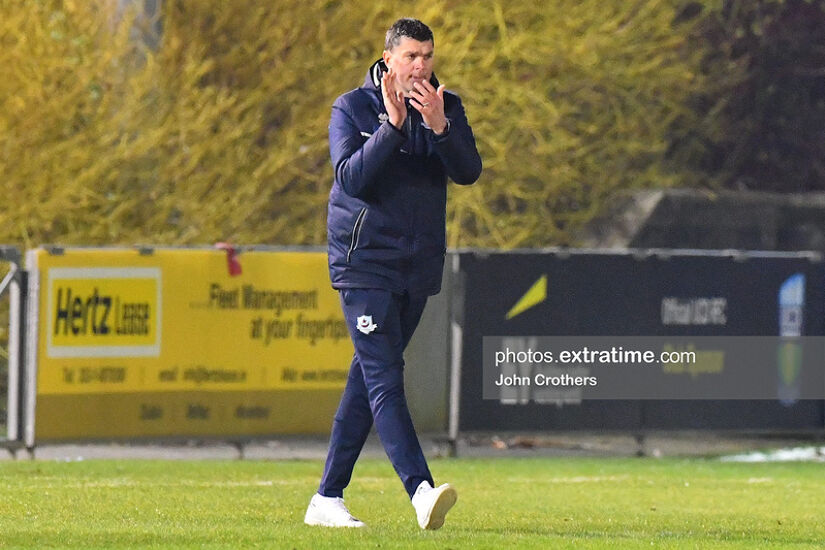 extratime.com League of Ireland Voice Notes - Episode 6
Fri, Mar 17 2023




Welcome along to our latest edition of League of Ireland Voice Notes with Oisin Langan.

On this Voice Notes, Oisin talks to Dundalk's Conor Malley on adapting to the LOI, scoring goals and his best position.

Kevin Doherty on losing when they should have won or at least drawn and the Lincoln link plus we also hear from Stevie O'Donnell on the newbies settling in.

There's also Paul Crowley on the Louth Derby and where both the Drogs and the Lillywhites are at.





As well all that Aoife Mullen tells us about Robbie Benson's language skills!

Listen above or on Spotify or on your favourite podcast platform.

About Gareth Penrose
Gareth Penrose founded extratime.com in 2008 and has worked as a reporter / editor / developer on the site since.

Over the last 14 years, Gareth has covered games in the League … View Full Profile
| | Team | P | W | D | L | Pts |
| --- | --- | --- | --- | --- | --- | --- |
| 1 | PEA | 5 | 4 | 0 | 1 | 12 |
| 2 | SHE | 5 | 3 | 1 | 1 | 10 |
| 3 | Shamrock Rvrs | 4 | 3 | 1 | 0 | 10 |
| 4 | GUW | 5 | 3 | 0 | 2 | 9 |
| 5 | BOH | 5 | 3 | 0 | 2 | 9 |
| 6 | WEX | 3 | 2 | 0 | 1 | 6 |
| 7 | ATH | 4 | 1 | 1 | 2 | 4 |
| 8 | DLR | 4 | 1 | 1 | 2 | 4 |
| 9 | TRE | 5 | 1 | 1 | 3 | 4 |
| 10 | COR | 4 | 0 | 1 | 3 | 1 |
| 11 | SLI | 4 | 0 | 0 | 4 | 0 |
Be Social