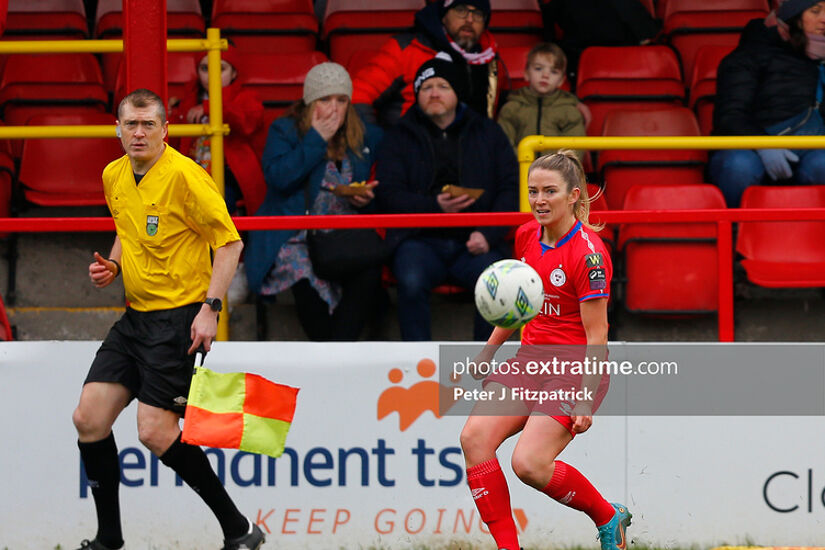 Women's League of Ireland Attendances 2023 – Gameweek 1
Thu, Mar 09 2023




Last Saturday, the Women's League of Ireland kicked off its opening set of fixtures, with Wexford Youths, Shelbourne, Shamrock Rovers, Bohemians, and Peamount United all securing victories in front of a collective crowd of 1,625. This represents a significant increase of 103% compared to last year's opening weekend attendance.

Following a significant turnout of 1,423 spectators who witnessed Athlone Town's victory in the President's Cup, the midlands club commenced their Women's League of Ireland campaign by hosting Peamount United.

On this occasion, the match drew a crowd of 240, with the Dublin club securing a 3-1 win over Athlone. Although the attendance was considerably lower than that of the President's Cup, it would have ranked as their fourth highest in 2022, falling just 10 people short of being their second-best turnout.

A closely contested match between Sligo Rovers and Shamrock Rovers resulted in the Bit O'Red's narrow defeat, but it also drew the largest crowd of the weekend, with 753 spectators in attendance. With the exception of last season's opening day fixture, which drew 945 fans, this turnout of 753 far surpassed the attendance of any other home game for Sligo in 2022.

Galway United hosted Wexford Youths at Eamon Deacy Park, and the match, which ended in a 1-0 defeat for the home team, drew a crowd of 200 spectators. Compared to last season, this attendance ranks as the 5th highest out of 13 Galway home games.

Shelbourne had an impressive 6-0 victory over Cork City at Tolka Park, with 335 fans in attendance. This turnout ranks as the 6th highest Shelbourne crowd out of 14 from 2022.

Finally, Treaty United and Bohemians concluded the opening day fixtures, and only 97 fans were present to see the Gypsies secure a 1-0 win. Compared to the 2022 season, this attendance ranks as the 5th highest out of 13 Treaty United games.

Although the attendance of the President's Cup was not replicated during the opening weekend of fixtures, there is a silver lining in the form of a considerable increase in crowd numbers compared to last year.

With the launch of new branding and the excitement surrounding the International side's qualification for the World Cup, this represents a promising start towards achieving higher attendance figures in the Women's League of Ireland.