League Report: Longford Town 1 -3 Athlone Town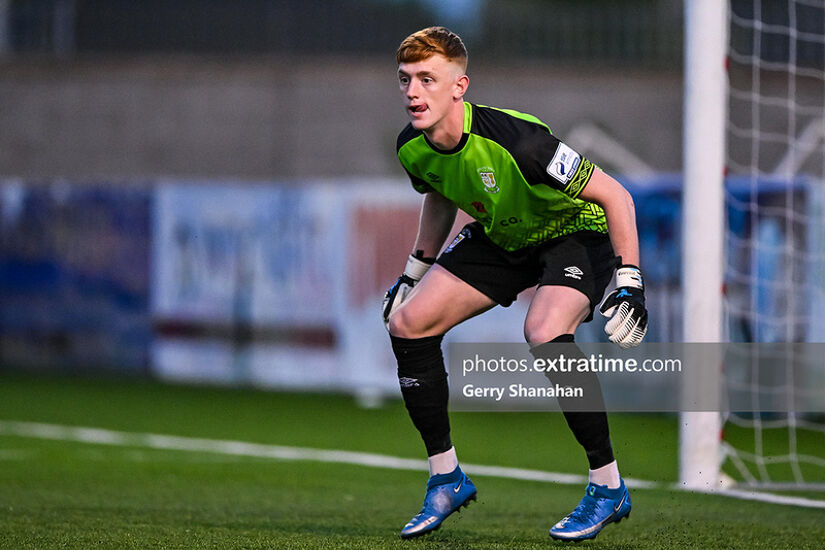 Four goals, a sending off and a saved penalty all boiled down to a well deserved 3-1 win for Athlone Town in this season opening Midlands derby at Longford Town on Saturday night.
A bumper crowd of over 1,500 came through the turnstiles at Bishopsgate for this derby game and while many will have gone home disappointed no one can claim they didn't get their fair share of drama.
Athlone's new striker Frantz Pierrot announced himself as a presence to be reckoned with from the very start and it was he who opened the scoring on 26 minutes, turning on the ball and hammering a shot into the top corner of the Longford goal.
A scrappy and sometimes tetchy game developed from there but when Darragh Lynch fired a low shot past Enda Minogue for Longford's equaliser on 41 minutes it was no more than the home side deserved.
Having gone in level at the break the game was there for either side to take and the second half began with a yellow card for Pierrot that would soon prove telling.
After the Longford captain, Sam Verdon, almost gave his side the lead from a free kick that Minogue did well to touch over the bar we saw little in the way of goalmouth action until Jamar Campion Hinds put Athlone in front just after the hour mark.
It was created by Noah van Geenan turning his man with great style before looping a cross into the box which Hinds headed over Jack Brady. And there was barely time for the home support to curse their ill fortune before they were looking at another Athlone goal.
Jack Kavanagh made this one, crossing from the left to the back post where Pierrot was waiting. His connection wasn't the cleanest but it was clean enought to send the ball bouncing past Brady to make it 3-1.
But before the game had restarted Pierot was off, sent from the field for a second yellow card. The reason for it was quite the mystery and the best guess was that he had lifted his shirt in celebration, though not quite taken it off.
In response Longford manager, Stephen Henderson, made a triple substitution and there was a temporary improvement in his team's play. Seven minutes later they forced a penalty but hopes of a comeback were dashed when Sam Verdon shot low and to the right only to see Minogue get down to make the save.
Thereafter it was Athlone's game with Longford clearly struggling to hold their game together. Athlone might have scored a fourth in the dying seconds but Brady stood tall to deny the nrushing Campion-Hinds.
It was scant consolation for the home side who left the field knowing they were outclassed on the night, while Athlone wwill have made their way home in an altogether more optimistic frame of mind.
Longford Town Jack Brady; Shane Elworthy, Ciaran Hodanu, Oisin Hand, Kyle O'Connor; Aodh Dervin, Victor Serdeniuk (Mohamed Boudiaf 70); Josh Giurgi, Ross Fay (Gavin O'Brien 70), Sam Verdon; Darragh Lynch (Jamal Ibrahim 70).
Subs Not Used: Jack Harrington (gk), Francis Campbell, Evan Farrell, Stephen Meaney, Adam Verdon.
Booked: Victor Serdeniuk (10), Kyle O'Connor (80).

Athlone Town: Enda Minogue; Don Curtin, German Rodriguez, Noah van Geenan, Jack Kavanagh; Charles Mutawe (Haji Abdikadir 46); Adam Lennon (Valerij Dolia 63), Aaron Connolly, Oisin Duffy, Jamar Campion-Hinds; Frantz Pierrot.
Subs Not Used: Vlad Velikin (gk), Gavin Gilmore, Matthew Leal, Isaie Louis, Aaron McBride, Blake Ryan, Nazar Zubkov..
Booked: Charles Mutawe (30), Frantz Pierrot (46), Oisin Duffy (88).
Sent Off: Frantz Pierrot (64).
Referee: Eoghan O'Shea
Attendance: 1,541
Extratime Player of the Match: Frantz Pierrot (Athlone Town)