Ireland Under-16s clinch Victory Shield with thrilling comeback against Wales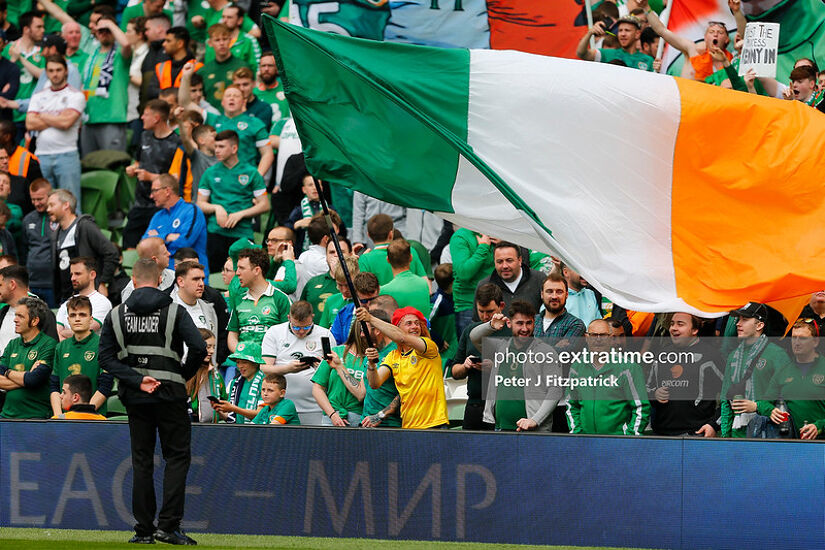 In an enthralling turnaround, Ireland's Men's Under-16 team has successfully defended the Victory Shield, capping off a remarkable comeback with a stoppage-time penalty by Mohammed Oladiti to defeat Wales 3-2.
The match saw Ireland come from two goals down to secure their fourth Victory Shield title with a game still in hand.
The contest started with an early setback for Ireland as Jayden Lienou's corner for Wales found the net just three minutes in.
Despite creating numerous chances, Ireland faced a further blow when Louie Bradbury extended Wales' lead with a counter-attack goal just before the half-time whistle.
Ireland's coach Paul Osam's half-time adjustments proved pivotal as substitute Michael Noonan initiated the comeback, converting a penalty to narrow the gap.
Although Noonan's second penalty was thwarted by Welsh goalkeeper Eliot Meredith, he didn't miss the chance to equalize from a corner shortly after.
As Ireland dominated the play, Jaden Umeh's efforts were continuously denied by Meredith, until the deciding moment arrived in stoppage time.
A handball by Tom Dearden gave Ireland their third penalty, which Oladiti converted, sealing the dramatic win.
Reflecting on the spirited performance, Osam praised his team's resilience.
"The lads showed great character to come from two goals down. It's a fantastic achievement to retain the Victory Shield and to do it with a game to spare is even more impressive."
The Republic of Ireland will complete their fixtures on Saturday against Northern Ireland at 11.05am, which will be streamed on LOITV.
Ireland: Topcu, Costello (Oladiti, 50), McGrath, Steward (C), Sherlock, McMahon Brown (Finneran, 41), Martos (Ogbonna,50) , McEvoy (Umeh 41), Kovalevskis, O'Neill (Noonan, 41), Tollett (McDonnell, 41)