Ireland secure promotion with two games to spare in almost comical conditions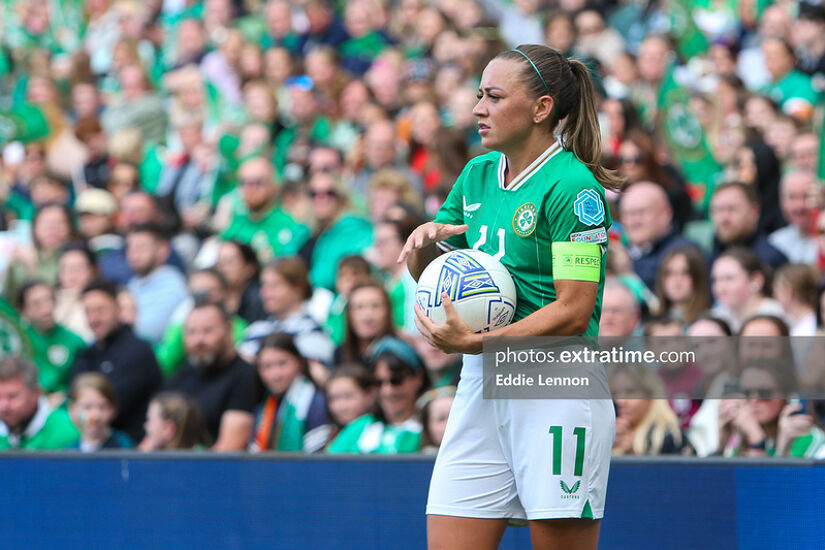 Tuesday evening's UEFA Women's Nations League clash between Ireland and Group B1 opposition Albania, did not go exactly according to plan, but thanks to Denise O'Sullivan's late 88th minute effort in the away clash, all three points returned home with the side.

The result and the victory saw Ireland secure top spot in Group B1 and they have now secured their promotion through to League A for the coming matches - although there are still Group stage battles to be completed with the Northern Ireland and Hungry in December. For those who like a small flutter on a football betting site, there will undoubtedly be good odds available for Ireland to now ride this mini crest of a wave and go unbeaten with the pressure off in the remaining group action.

The game itself was pretty unremarkable, and the hosts managed only one shot across the entire game, and arguably the team deserved a far more comfortable victory than the 1-0 they accomplished with 68% of possession in their favour and 14 shots over all. However, only three of those were eventually on target, and it is not a soft excuse to say that the conditions severely impacted the performance of both sides.

Following a heavy and torrential thunderstorm during the first half period, the pitch out in Shkoder became massively waterlogged, and play had to be suspended at the half time break as the grounds team made their best attempts to improve the playing quality of the pitch. The delay actually became a full game in its own right which would have turned into a challenge of its own for all involved, as the players did not restart the game until a full 90 minutes later.

Even when play resumed, it was still a largely poor and frustrating spectacle and it looked like Ireland's current efforts to secure qualification would be thwarted until O'Sullivan secured the break through. With the result locked in, it also required Northern Ireland to play out a draw with Hungary and Belfast, and they had earlier done that as the match finished 1-1.

It was all nicely set up to qualify with two Group games to spare after Ireland had previously hammered the side 5-1 back in Dublin last Friday, and whilst the expectation was that Eileen Gleeson's side would have little difficulty in the return leg, the weather conditions at play obviously put paid to that.

With early efforts falling for Kyra Carusa, O'Sullivan and Louise Quinn, the game will not go down as a classic, but with any chance of entertaining and exciting football coming to an end as the heavens opened, the players themselves should be well pleased with their efforts on the day as they dug in during what would now be classed as certainly more unusually circumstances in more modern day domestic and international football, but there will have been those watching on who probably appreciated some of the nostalgia at play when we think back to men's game in the 1970's and 1980's.

Star Katie McCabe would certainly have hoped for a far better night, as she had been unfortunately unable to travel to Paris on Monday night for the Women's award at the prestigious Ballon d'Or ceremony given the existing game commitments and calendar, but Ireland, in some ways, that may have been very fortuitous as towards the end of the first half, Albania did actual have a great chance to take the lead as striker Mimoza Hamidi went through, but McCabe put in an incredibly well timed and vital block, stopping them from further complicating what was going to be a very complicated game.

A winning run is a winning run though and they will be looking to continue that in the two games that follow in a couple of weeks' time.