Euro 2028: How Northern Ireland could line-up In five years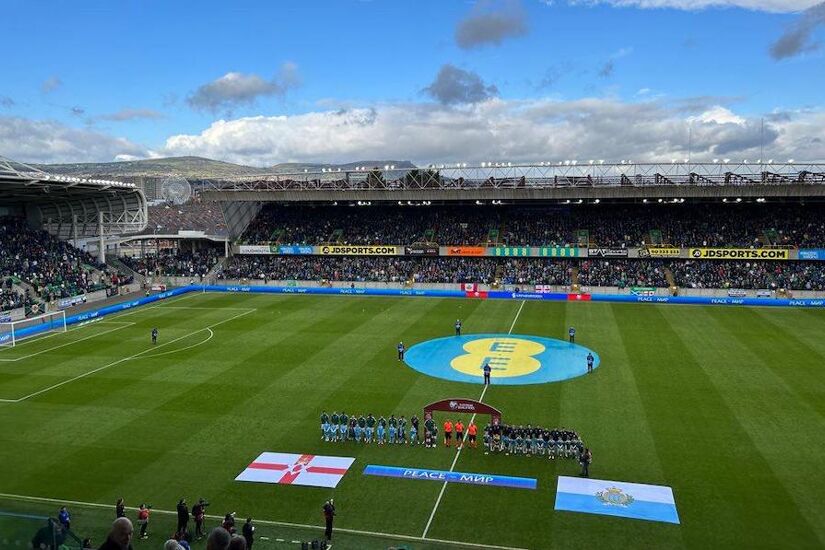 Northern Ireland will get its first taste of hosting the European Championships in 2028 due to the success of the UK and Ireland in hosting the event. It's huge news for the country, with Belfast set to play a major part for thousands of fans who will be arriving in the country to watch their teams.
While there has been some opposition to the regeneration of Casement Park, whatever happens it'll be an exciting time on the pitch for the country, and will certainly strengthen the hand of Northern Ireland when it coems to who they may face in the group.
Of course, they may still have to qualify for the tournament, which is no guarantee. But being a host will certainly make them more determined and is the proverbial ace up the sleeve.
How the team could shape up is another question, and one that is as unsure as the cards you'd be dealt on Casino 777 blackjack. There's time for players to flourish and become real stars, or there's plenty of time to not reach their potential too.
There's no doubt the side will look different than what it does today, and pundits are already discussing who could be the key players and who will be in the squad. So, who could be?
Goalkeeper - Bailey Peacock-Farrell
While there are some young players coming through in Pierce Charles and Stephen McMullan, Peacock-Farrell could well have around 70 caps by the time the tournament comes around, and that experience could well be vital for the side and provide a solid base to build from.
Defenders - Conor Bradley, ​Ruairi McConville, ​Daniel Ballard, Trai Hume
Aside from Ballard, the back four could still be relatively young in five years time. There's some real talent in the likes of Conor Bradley, currently plying his trade at Liverpool, while Sunderland is working with some good players in Ballard and Hume.
Hume isn't necessarily a left back, but he will certainly be making the team come five years time, and this looks the best option to fit him in.
Midfielders - Shea Charles, Isaac Price, Terry Devlin
19-year-old Shea Charles has come through the ranks at Manchester City and such is his potential, the club have a buy-back option on him following his departure to Southampton. He's likely to play a key role for Northern Ireland in the coming years, while teenagers Isaac Price and Terry Devlin could also cement their places in the team for five years' time.
It'd be an exciting trio in the midfield, with plenty of energy and creativity.
Forwards - Ross McCausland, Dale Taylor, Callum Marshall
There's a lot of hope resting on the shoulders of this young trio too. McCausland has started his Rangers career well, while West Ham's Marshall is a star in the making, and expected to be banging in plenty of goals for his country.
Marshall has yet to make his West Ham debut, but he's expected to go out on loan in the coming months and really kick-start his career, which will be great news for Northern Ireland fans.
Come 2028, the team above would largely still be a young side, but there's tons of hope within that and it could well be a tournament to remember, just like 2016.