Liverpool manager Jürgen Klopp calls for replay after VAR controversy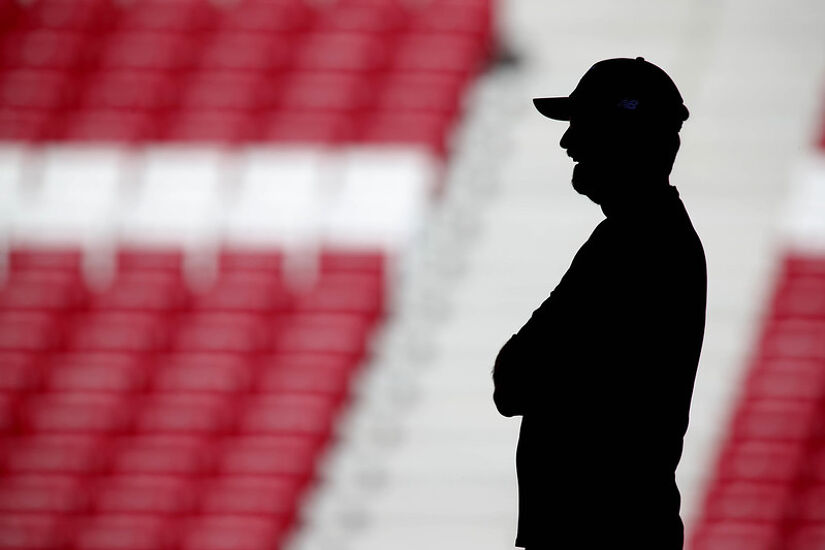 Jürgen Klopp, the Liverpool manager, has expressed his views on the contentious disallowed goal in the recent match against Tottenham Hotspur.
Despite a clear goal being scored, VAR inaccuracies led to it not being counted, resulting in widespread debate across the football community.
When asked about his reactions after viewing the audio and visuals of the incident, Klopp stated: "The audio didn't change it at all because I was not really interested in that why things happened because I saw the outcome, I saw a goal we scored and it didn't count."
Klopp emphasised understanding the human aspect of the game and clarified that he harbours no anger towards the officials.
He noted, "It's really important that... all the people involved – on-field ref, linesmen, fourth official and especially now in this case VAR – they didn't do that on purpose and we should not forget that."
Klopp then highlighted the unprecedented nature of the error and made a bold proposition: "I think the outcome should be a replay. That's how it is, probably will not happen... But something like that, as far as I can remember, never happened. That's why I think a replay would be [the] right thing."
The Liverpool manager also touched upon another controversial incident from the same game: Curtis Jones' red card.
Expressing disagreement with the decision, Klopp said, "In this game there was another situation when Curtis Jones got a red card and I stick to the opinion that it's not a red card. The ref's first decision was yellow, so then the clear and obvious mistake is showing a frozen picture and the slow motion."
When asked about the potential of the disallowed goal incident influencing future VAR operations, Klopp opined, "I'm interested in how we can improve the things... Maybe it happens in 10 years again and then they can say, 'Yes, last time we had to organise a replay, now we can do it like that. Look at that, what a wonderful solution.'"
Despite the tumultuous weekend, Klopp remains optimistic and enthusiastic about the upcoming European night at Anfield.
Stressing the significance of the team's spirit, he concluded, "I was really proud of the team, how they dealt with it... I'm really looking forward to a European night at Anfield and that's good."
The football community awaits to see if there will be any tangible changes to VAR operations in light of the recent controversies.