Ten Hag pinpoints defensive lapses in United's Champions League defeat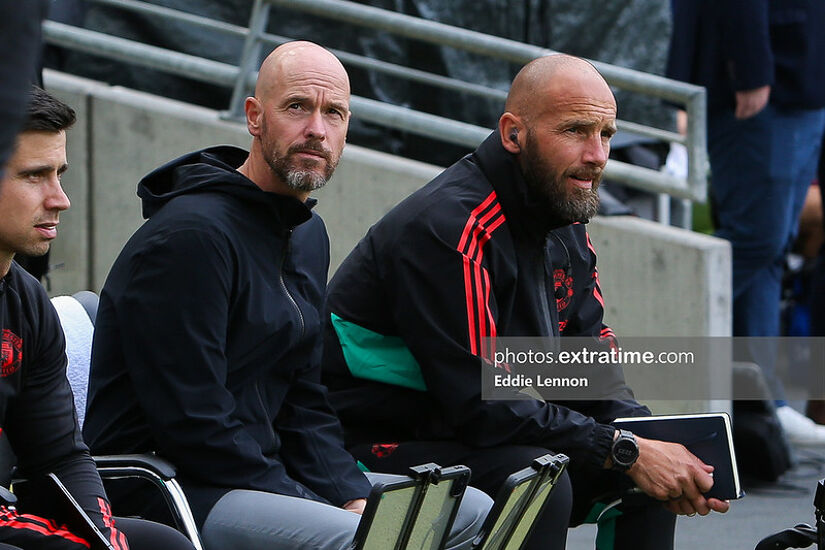 Manchester United felt the sting of defeat on Tuesday night, succumbing 3-2 to Galatasaray in their UEFA Champions League clash.
Even though Rasmus Hojlund stood out with two goals, the Reds were ultimately undone by defensive errors and lapses in judgment.
Erik ten Hag, United's manager, didn't shy away from addressing these issues post-match.
Reflecting on the team's performance, he said, "We were twice up and controlling the game. And then, some errors, some fundamental errors we make [which] we normally wouldn't have in the game. You can't allow them at this level. You get punished for it."
A particular moment that shifted the balance was Andre Onana's misplaced pass, which led to Casemiro's dismissal and the consequential penalty.
Though Galatasaray's striker Mauro Icardi missed his initial penalty attempt, he soon scored the decisive goal, delivering a blow to United's hopes in Group A.
Discussing his tactical choices during the match, Ten Hag revealed why he brought on Christian Eriksen after half-time.
"No, I felt he [Hannibal] played well but I wanted some passing capabilities in the midfield area, that's why we brought Christian Eriksen in."
In spite of the overall team's struggles, Hojlund's individual brilliance didn't go unnoticed.
Ten Hag remarked, "He played a very good game and he was a threat all the way through. He scored two great goals, so we are happy with that. Of course, finally now you don't win the game. And also you see Rasmus is very disappointed, but he can be really happy with his goals."
On the topic of Onana's error and his future role in the squad, the manager said, "I have to talk with more players, but I also have to talk with Andre of course. I will do and I will back him, because he's a great goalkeeper."
Ten Hag is, however, optimistic about the team's prospects in the Champions League.
"Everything is open. There are still four games to go and we have a double [game] with Copenhagen. Every game is tough but we know what to do."
With Brentford up next in the Premier League, Ten Hag's focus remains undeterred.
"I think, for tonight, we have to settle down and look forward to Saturday, which is most important. We have to go again and have energy. The setback we have, has to be the fuel for Saturday."
View all the Champions League fixtures, results and groups