Cork City captain Zara Foley quits playing due to persistent knee injury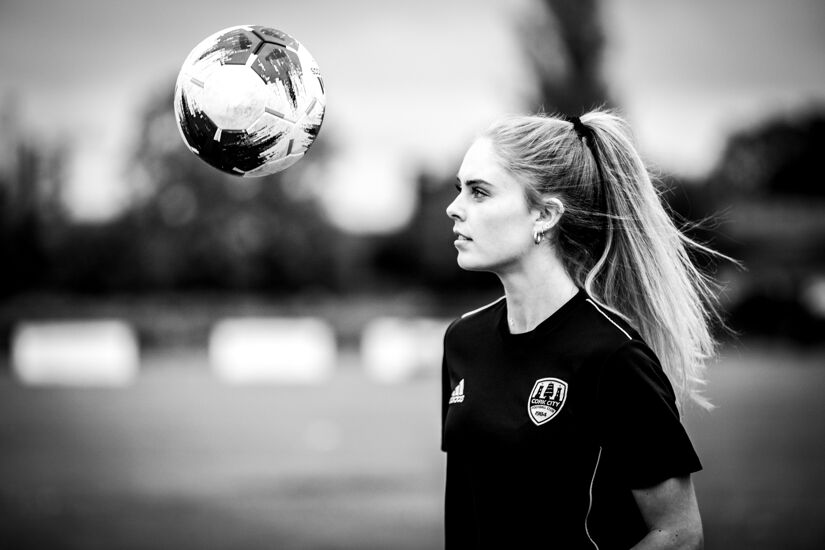 Cork City captain Zara Foley has reluctantly stepped away from football on medical advice due to an ongoing knee injury.
The defender made the difficult decision after consultation with medical experts in Cork and London and informed her team-mates at training on Wednesday.
Senior international Foley, 21, had surgery on her knee last year but repeated setbacks prevented her from regaining full fitness.
The Ballincollig native was made club captain ahead of the new season and will remain with the Rebel Army in a coaching capacity under boss Danny Murphy.
She scored one goal in 63 appearances for her hometown club over the course of six seasons after joining from junior side Lakewood Athletic.
Foley said: "I just want to thank everyone who has supported me over the last few years but especially these last few months.
"My time at City has been a truly unforgettable experience. I want to wish everyone associated with the club the very best for the future."
Gaffer Murphy added: "I'm gutted for Zara, as she still had so much to give to the game. Myself and the girls were hoping for her to be back.
"We all know how much of a loss she has been this season. She has been brilliant for me and the staff since we came in and her advice and leadership is the best I've had the pleasure of coaching.
"She was appointed as club captain this pre-season and I'm sad that she didn't get to lead the team in that role"
"We have asked Zara to stay on and become a member of our coaching staff, her passion and application to the game will help our younger players to get where she had been and that we felt she could reach again, a full Ireland international."
Foley's team-mates were quick to pay tribute to skipper Foley on social media.
Former City full-back Nathalie O'Brien wrote: "Zara is and has always been my favorite player to see coming up through the academy.
"11 Zara Foley's on the pitch would win you games, while a talented player her attitude was always superb. Absolutely gutted for Zara."
One-time City captain Ciara McNamara said: "Zara has been absolutely outstanding since she came in at 16.
"The ultimate professional and a fantastic friend both on and off the field. Gutted is an understatement but we've got your back for the next part of the journey."
And midfielder Eva Mangan lamented: "An incredible player but most importantly an amazing person, We are all so so gutted for you but we are all behind you always."
Zara is and has always been my favorite player to see coming up through the academy.
11 Zara Foley's on the pitch would win you games, while a talented player her attitude was always superb.

Absolutely gutted for Zara. https://t.co/HeNPnTuKHD

— Nathalie O' Brien (@NathalieOBrien) September 14, 2023