Fulham complete signing of Iwobi and Ballo-Touré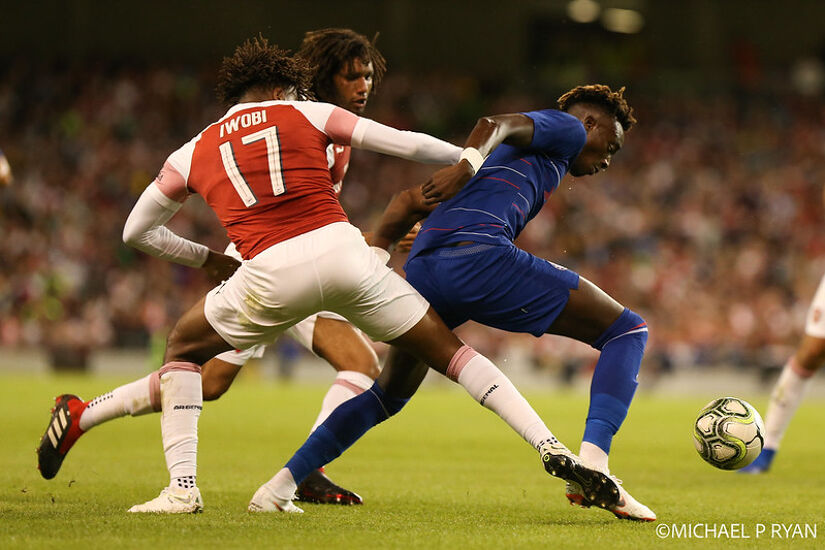 Fulham has confirmed the signings of Alex Iwobi from Everton and Fodé Ballo-Touré from AC Milan.
Alex Iwobi, 27, an attacker with a rich Premier League history, joins the West London club on a contract until the summer of 2028.
Speaking to FFCtv, an ecstatic Iwobi said, "I'm buzzing, I just can't wait to get started, I'm excited to start my journey here."
He further mentioned his discussion with manager Marco Silva, "Marco Silva spoke to me about the ambitions of the club, and I'm on board. Hopefully I can bring something to the club."
Tony Khan, Fulham's director of football, expressed his pleasure over Iwobi's signing: "I'm happy to welcome Alex Iwobi to Fulham! He's an exciting and versatile player whom we've admired for some time."
Iwobi, born in Lagos, Nigeria, commenced his football journey with Arsenal, eventually making his Premier League debut during the 2015/16 season.
After a total of 149 appearances for the Gunners, he made a £35m switch to Everton, where his performances played a pivotal role in helping the team evade relegation.
In addition to the Iwobi signing, Fulham has secured the services of 26-year-old left-back Fodé Ballo-Touré from AC Milan on a loan deal for the remainder of the 2023/24 season.
Khan was equally upbeat about this acquisition, stating, "We also welcome Fodé Ballo-Touré this evening, joining the Club on loan from AC Milan. He's a talented left-back with great experience, and his arrival will strengthen the depth of the squad."
Ballo-Touré's footballing journey has seen him make significant strides in Ligue 1 with Lille and Monaco, followed by a successful stint in Serie A with Milan, where he secured a league title and made a Champions League run.
In another update from the club, Fulham confirmed the departure of Anthony Knockaert, who has mutually terminated his contract.