Vata and Kenny out as Emakhu and Costelloe come in to Ireland u21 squad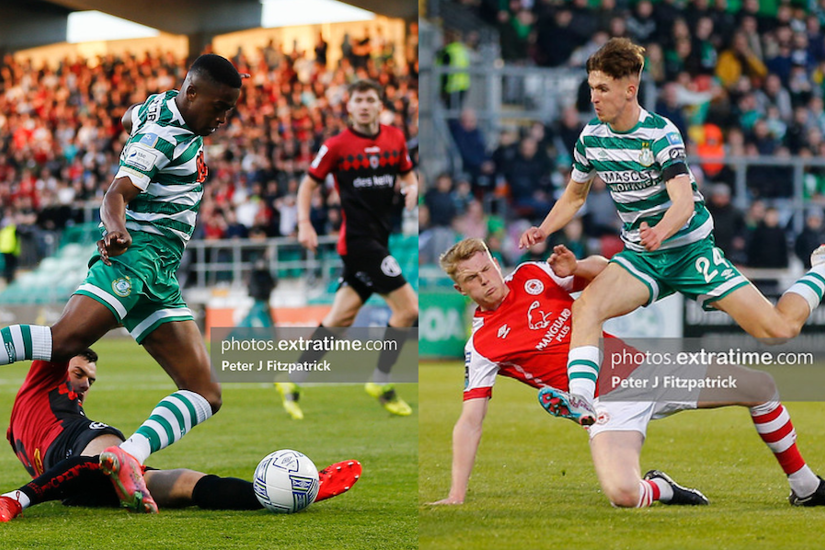 Former Shamrock Rovers striker Aidomo Emakhu has been called in to the Ireland under-21 squad to replace current Hoops forward 19-year-old Johnny Kenny. The Millwall man is added to the squad for the trio of upcoming friendlies in Austria along with Dara Costelloe.
The Burnley player comes in to replace Celtic's Rocco Vata for his first call up since last September while this is the first call up for 19-year-old Emakhu.
Ireland are due to play Ireland face Gabon, Ukraine and Kuwait as part of a training camp preparing the squad for September's U21 EURO Qualifiers.
Kenny, who is on loan from Celtic, had spoken in the Sligo Rovers v Shamrock Rovers match programme saying: "I won't be going to Austria with the Republic of Ireland team during the mid-season break. I'm in the squad but with the European games coming up at club level soon after and the fact that I'm nursing a minor knock, I know I'll miss out."
Vata will miss the trip due to family reasons.
Ireland Under-21s Head Coach Jim Crawford said: "Dara and Aidomo are two exciting attacking players who we look forward to welcoming into the group. As I've said before, this camp is an opportunity for players to establish themselves in our squad for the September qualifiers and beyond and it's an opportunity for both players to do that.
"Unfortunately, we'll be without Johnny and Rocco. They're two very talented players and Johnny showed what he can do in an Ireland shirt with his goal against Iceland in March. Rocco, likewise has shown his quality in an Ireland shirt and certainly will be involved with us again.
"Having spoken with Rocco it was clear the most important thing that he and his family be together right now."
Ireland Under-21s Squad
Goalkeepers: Tiernan Brooks (Notts County), Killian Cahill (Brighton & Hove Albion), Josh Keeley (Tottenham Hotspur)
Defenders: James Abankwah (Udinese), Tayo Adaramola (Crystal Palace), Sam Curtis (St. Patrick's Athletic) James Furlong (Brighton & Hove Albion), Anselmo Garcia MacNulty (Wolfsburg), Sean Grehan (Crystal Palace), Connor O'Riordan (Crewe Alexandra), Sean Roughan (Lincoln City)
Midfielders: Darragh Burns (MK Dons), Dara Costelloe (Burnley), Jack Henry-Francis (Arsenal), Joe Hodge (Wolves), Bosun Lawal (Celtic), Ed McJannet (Lecce), Killian Phillips (Crystal Palace), Harry Vaughan (Hull City)
Forwards: Sinclair Armstrong (QPR), Conor Carty (St. Patrick's Athletic), Dylan Duffy (Lincoln City), Aidomo Emakhu (Millwall), Andrew Moran (Brighton & Hove Albion), Armstrong Oko-Flex (West Ham United), Ollie O'Neill (Derry City, on loan from Fulham)
Ireland Under-21s international friendly fixtures (All times are Irish Standard Time)
Tuesday, June 13 | Ireland U21 v Gabon U23, KO 5pm, Thermonstadion, Bad Waltersdorf, Austria
Friday, June 16 | Ukraine U21 v Ireland U21, KO 5pm, Parktherme Arena, Bad Radkersburg, Austria
Monday, June 19 | Ireland U21 v Kuwait U22, KO 4pm, Union Sport-Club, Blumau, Austria
Sky Blue thinking – thoughts of Guardiola and De Bruyne on Champions League final - https://t.co/94rjArr8tjhttps://t.co/t9H3FqhoY2

— Extratime.com (@ExtratimeNews) June 10, 2023