Damien Duff: 'Shelbourne and Tolka Park has been a great place to be for the past 18 months. This takeover just makes it more exciting for me.'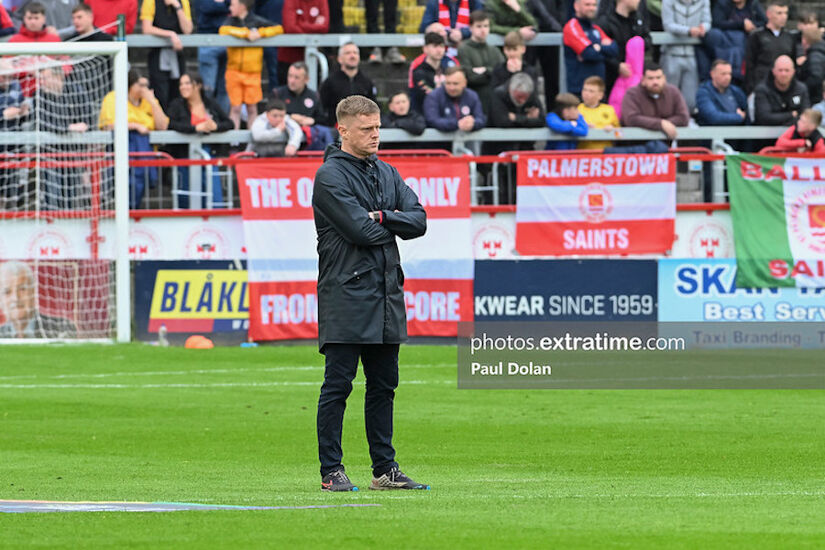 Luke Jordan reports from Tolka Park
Damien Duff described the club's takeover as 'exciting' for Shelbourne when speaking to the media after his side drew 1-1 against Sligo Rovers on Friday night.
Earlier in the day it was announced that Hull City owner Acun Ilıcalı became the majority shareholder in Shelbourne F.C. Ilıcalı is the owner of the global media company ACUNMEDYA. The 54-year-old is estimated to be worth €80 million.
When asked whether he has spoken to the new owner, Duff responded, "I met him a while back and the chief executive (Vice-Chairman), Tan, as well. They're great guys with high ambitions for the club. I glanced over the media stuff today but with Sligo here I had no real interest in it.
"I know Europe will be mentioned but I've been talking about Europe. People will say there's pressure on Damien, but nobody can put more pressure on me than I do myself already. For me, it's the biggest job in the world and nothing has changed".
Duff spoke of the impact the new owners already have had on the club since arriving this week.
"I went to them, an existing player here, a big player for us, need to get him tied down, and it's done, it will be announced on Monday. It's a great signing, a great signal for times ahead".
On the match itself, Duff admitted that it was two points dropped on Friday night. The Reds had taken the lead in the fourth minute thanks to a Matty Smith strike but were pegged back near the end of the first half thanks to a sweet half volley by Niall Morahan.
However, he was happy with performance of his side on the night, in particular when they had possession.
"We kept the ball really well, got us up the pitch, and dominated the (second) half. That's something that I've aimed at the lads that they haven't done well enough this year. So all that was really pleasing".
Before the Sligo Rovers equaliser, Jack Moylan, who was introduced after 14 minutes when Smith was forced off with an injury, had a fantastic opportunity to make it 2-0 to the home side but fluffed his lines.
"Yeah, listen. Jack felt sorry for himself for 20 minutes. He had to get back on the horse" Duff said. "Yes, he's missed a chance, but he's saved us a point", the Shelbourne manager referring to the late Sligo chance which Moylan took off the line.
Shels go into the mid-season break in sixth, five points off fourth place Bohemians, but do have a game in hand on teams above them.
"It's fine margins. Bohs, who got off to a great start, are third," stated the former Chelsea star. "I said to the lads if they won tonight but it's all ifs and buts. We're in a position to pounce. Let's go and we need to roll into the second half of the season.".
However, the Shelbourne boss was not a fan of the mid-season break, uttering if any player arrives back overweight, he'll be coming for them.
"If they come back any way out of shape, overweight, if their fat percentage is up, next week in training when they are eventually back in, I'm coming for them. Monetary, whatever way I can, if they are late, miss a flight coming back, they will be getting it. I don't want a break. I'll be looking to punish them any way I can".
Sky Blue thinking – thoughts of Guardiola and De Bruyne on Champions League final https://t.co/1lefD2kmVcpic.twitter.com/vmIT0nnZzY

— Extratime.com (@ExtratimeNews) June 10, 2023