Ireland's Euro Championship hopes end in semi-final loss to England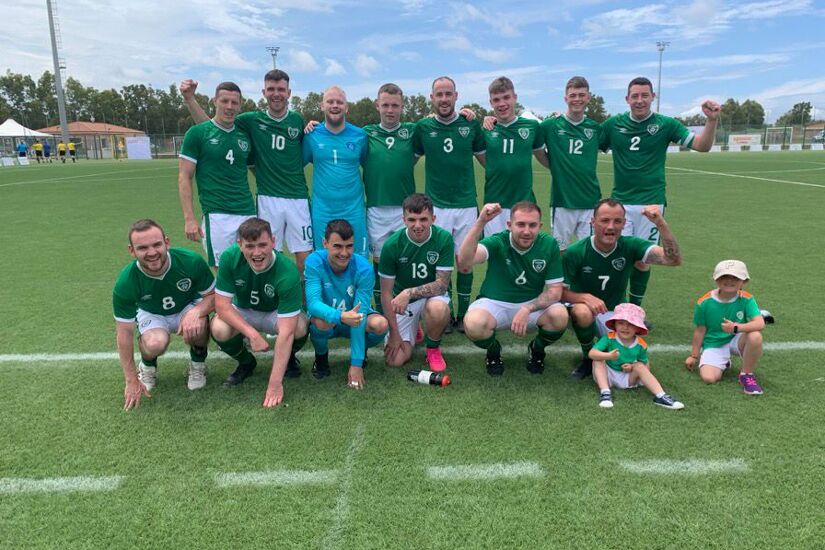 Despite a gallant effort, the Republic of Ireland's quest for the European Championship title was curtailed on Thursday, falling 3-1 to England.
The resilient Irish squad found themselves on the backfoot after a swift double by England's David Porcher within the opening eight minutes. However, they managed to regroup and soon started to make their mark on the game.
The fightback gained momentum on the brink of halftime, with Ireland finally getting on the scoreboard.
A smart piece of teamwork between Gary Messett and Joseph Markey culminated in Luke Evans setting up Dillon Sheridan, who promptly drove the ball home.
Following halftime, the Irish side put on a determined performance, striving for the much-needed equaliser.
They created numerous chances but couldn't quite find the breakthrough they needed.
As the game neared its end, England seized their opportunity. Liam Irons provided a clinical pass for Will Ramsey, who fired the ball and England into the championship finals.
The Irish side may not have made it to the final, but their impressive performances throughout the tournament have done their country proud.
England, on the other hand, will square off against world number one side Ukraine in the final, who edged past Spain 4-2 in the other semi-final clash.
Despite taking the lead in the first minute, Spain then conceded three times in the first-half. The Spanish did give themselves a life line by pulling a goal back In the 47th minute, but much like Ireland, they conceded three minutes into injury time at the end of the game to end their title hopes.
But Ireland's journey is not entirely over. They will be back in action for the third-place playoff against Spain on Saturday at 2pm Irish time. The championship final will follow later that evening at 5pm.