Extratime.com Podcast -- Season 11 - Episode 15 - Amanda Budden - Mick Doyle - Heather Jameson - James Rogers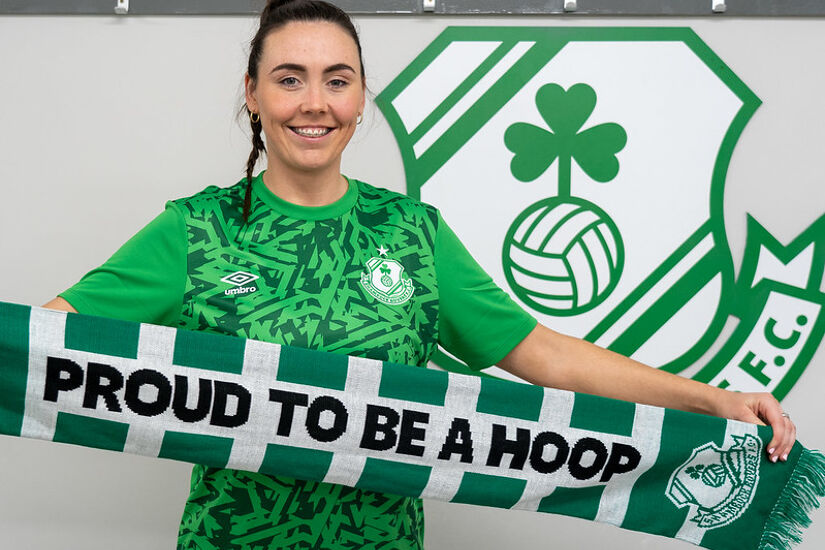 This week, we offer another engaging episode of the extratime.com podcast, hosted by Luke Jordan. Although regular companions Macdara and Donal are absent, the show promises an abundance of valuable insights and engaging conversations.
Firstly, we set the stage for the upcoming major encounter in the SSE Airtricity League Women's Premier Division: the face-off between Shamrock Rovers and Peamount United.
To explore this, (00:22) we are joined by Shamrock Rovers' goalkeeper, Amanda Budden. She discusses the ongoing season, what semi-professionalism has brought to the game this year, the reasoning behind her departure from Shelbourne, and much more.
In Part Two (19:24), we turn our attention to the international scene with our guests, Mick Doyle and Heather Jameson. They join us from Italy where the Republic of Ireland's Cerebral Palsy (CP) team is battling in the 2023 IFCPF European Championship.
The team is poised for a crucial semi-final clash against England, igniting an age-old rivalry.
Our guests discuss the competition, the significance of CP football, the role of the CP Academy, and the growing popularity of the sport. They also shed light on the FAI's Football for All programme among other topics.
For the final segment of our show (40:13), we shift our focus back to domestic football. Luke engages in a conversation with James Rogers, a football journalist covering Dundalk.
They delve into Dundalk's performance this season, discussing the recent on-field and off-field activities at the club, the team's struggles, and the midfield conundrums.
They also examine the position of Stephen O'Donnell as well as fan discontentment with the current ownership. They wrap up by addressing speculation about the club's financial situation.
Links: