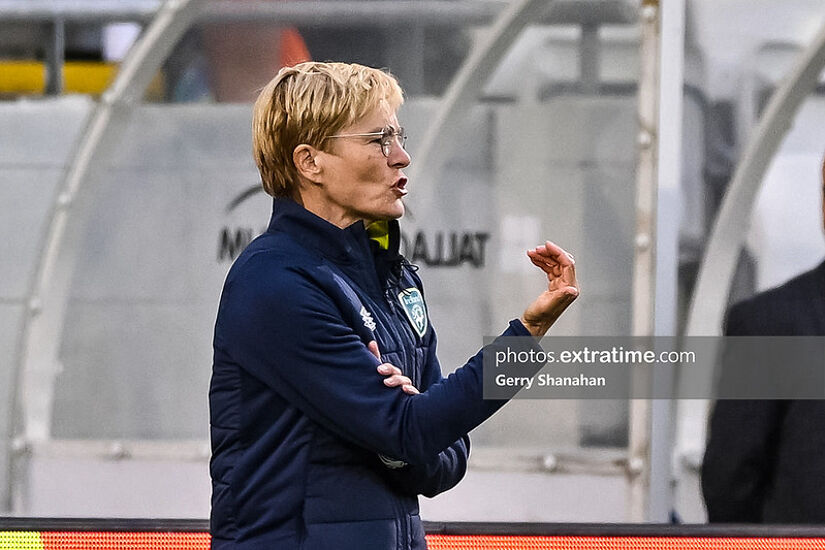 Ireland's Women's squad to gear up for World Cup with behind-closed-doors match against Colombia
Thu, May 25 2023




In a move designed to fine-tune preparations for the FIFA Women's World Cup 2023, the Ireland Women's National Team will compete against Colombia in a behind-closed-doors match.

Women's National Team Manager Vera Pauw underscored the importance of this final pre-tournament clash against a high-ranked opponent before the team heads into its World Cup opener against Australia on July 20.

Following their World Cup qualification last October, Ireland has faced several international teams, including Morocco, Germany, China PR, and the United States. In addition, upcoming matches against Zambia on June 22 and France on July 6 at Tallaght Stadium are on the calendar.

The match against Colombia, set for Friday, July 14 at Meakin Park, Brisbane, marks the first time the Irish senior women's team will face the South American side. While the match won't be recognized as an official game due to both teams' intention to utilize their full roster of players, it promises to be a competitive encounter with two World Cup-bound teams.

Colombia, currently 26th in the FIFA Women's World Rankings, is slated to appear in their third World Cup, competing in Group H alongside Germany, Morocco, and South Korea. The match with Ireland thus serves as valuable preparation for both teams ahead of the global tournament.