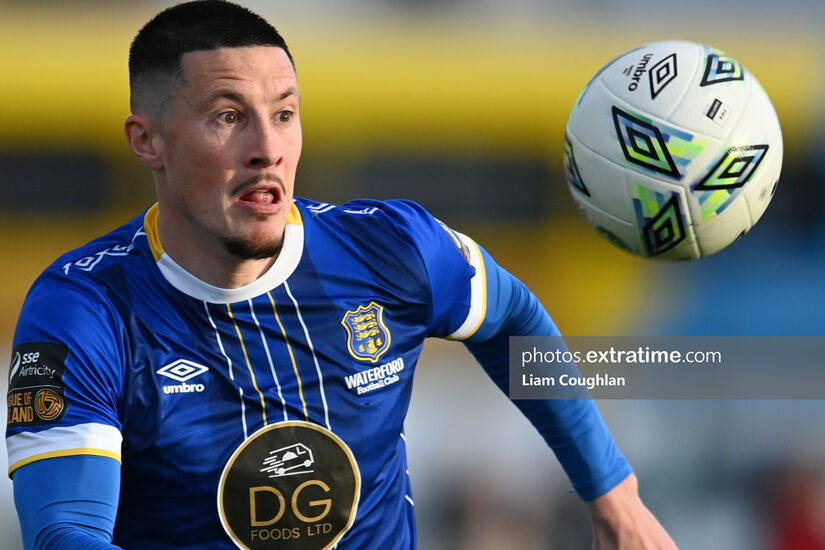 Extratime.com Podcast - Season 11 - Episode 13 - Ronan Coughlan, Gary O'Neill, Healy's Departure, Glanmire Plans and LOI Review
Wed, May 10 2023




In the latest episode of the extratime.com podcast, host Luke Jordan is joined by experts Macdara Ferris and Dylan O'Connell to discuss recent happenings in the League of Ireland. The trio dives into various topics, including Colin Healy's departure from Cork City, the Glanmire plans being abandoned, and the thrilling Dublin Derby between Shamrock Rovers and Bohemians. The group also addresses the controversial referee decisions that have taken place in recent matches.

In addition to the in-depth analysis, Oisin Langan catches up with Shamrock Rovers midfielder Gary O'Neill following the Dublin Derby. O'Neill shares his thoughts on the Rovers' latest victory and provides insight into the team's performance.

The podcast also features an exclusive interview with Waterford F.C. striker Ronan Coughlan in the second part of the episode. Coughlan opens up about his goalscoring form and the impact that Keith Long and Alan Reynolds have had on the club. He also discusses his career to date, including his friendship with Premier League player Philip Billing, and reflects on his final season at St. Patrick's Athletic.

Listeners can catch the full episode of the extratime.com podcast on a variety of platforms, including Buzzsprout, Apple Podcasts, Spotify, and Google Podcasts. The episode offers a comprehensive look at the latest news and developments in the League of Ireland, making it a must-listen for fans of Irish football.

Don't forget to support the extratime.com podcast by leaving a comment, rating, and subscribing on your favorite platform. Your feedback helps the team continue to deliver high-quality content and discussions on the League of Ireland. By subscribing, you'll be notified of new episodes and stay up-to-date on all the latest happenings in Irish football. So, make sure to tune in, share your thoughts, and spread the word to fellow football enthusiasts. Happy listening!

Links:





Your browser does not support the audio element.