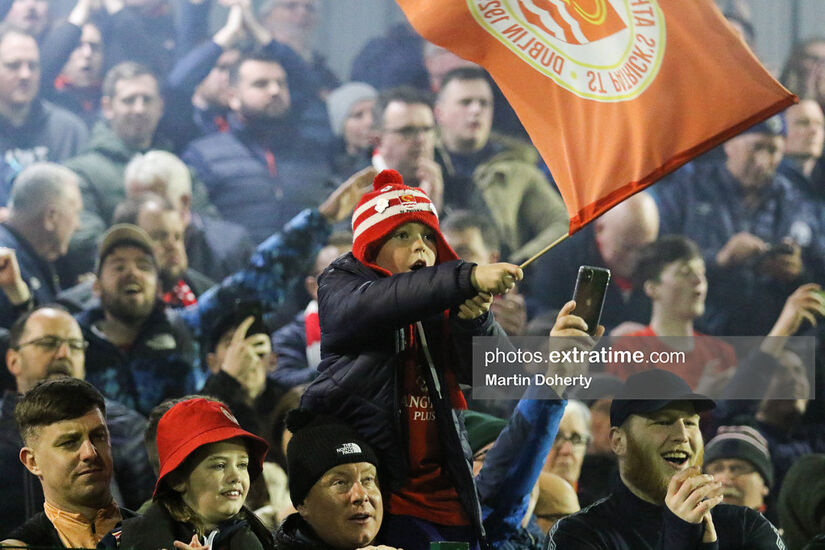 Introducing extratime.com's New Photography and Podcast Sections
Thu, May 04 2023




Delve into the world of extratime.com with captivating imagery and engaging podcasts for Irish football enthusiasts.

extratime.com, a leading source for Irish football news, analysis, and updates, has announced the addition of two new sections to its website: extratime.com Photos and extratime.com Podcasts. The new sections are aimed at enhancing user experience by providing visually appealing content and in-depth discussions on the latest in Irish football.

extratime.com Photos: Capturing the Beautiful Game

The new extratime.com Photos section showcases a curated collection of high-quality images capturing the essence of football from our photographers. From stunning action shots and moments on and off the field, ExtraTime Photography offers a vast resource of imagery from the Irish football world.

To explore the extratime.com Photos section, visit https://www.extratime.com/galleries/.

extratime.com Podcasts: Engaging Conversations and Expert Insights

extratime.com's Podcasts section brings you two exciting podcasts for Irish football aficionados:

The extratime.com Podcast, presented by Luke Jordan - This podcast promises to be a one-stop destination for Irish football enthusiasts, offering expert analysis, opinions, and interviews with notable figures from the world of Irish football. Dive into the latest news, interviews and previews, as Luke leads engaging conversations with a rotating panel of extratime.com reporters and football pundits.

The League of Ireland Voice Notes, presented by Oisin Langan - This match night show delivers instant reactions and reflections on the action from a line-up of former players, media experts, and extratime.com reporters. As each game night concludes, Oisin brings together a panel of knowledgeable guests to review the match's pivotal moments, analyse key performances, and offer unique insights into the games. The League of Ireland Voice Notes promises to be an essential companion for fans seeking a comprehensive understanding of the night's events.

To listen to the ExtraTime Podcasts, visit https://www.extratime.com/podcast/ and subscribe on your favourite podcast platform.





With these new sections, ExtraTime continues to solidify its position as a premier destination for Irish football fans. Don't miss out on the captivating photography and engaging podcasts, and stay updated on the latest extratime.com has to offer.