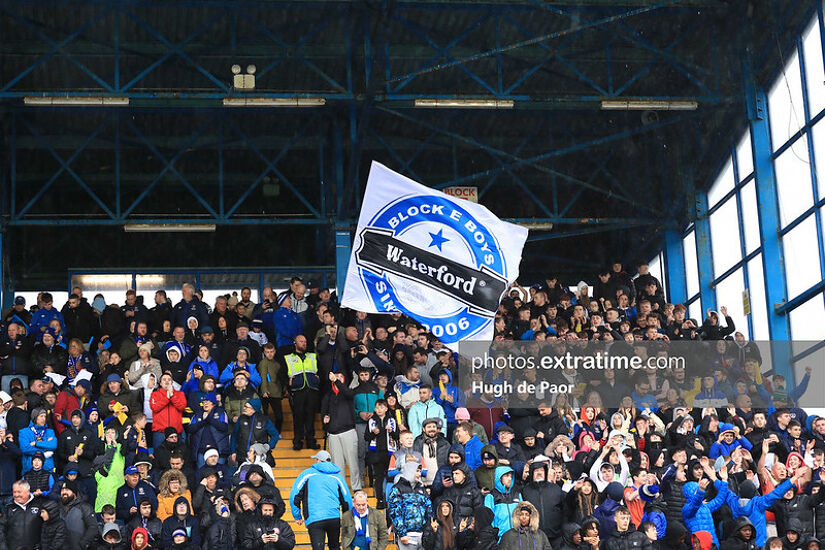 Parsons joins Waterford from Wycombe Wanderers
Fri, Dec 23 2022




Waterford have signed midfielder Connor Parsons from Wycombe Wanderers for an undisclosed fee.

Parsons started out his senior career with Norwich City before making a move to Lowestoft Town in 2020 scoring five times in 12 appearances. After a brief stint in Iceland with Tindastoll and Dalkvik/Reynir he returned to England and signed for Wycombe.

During his time with Wycombe, Parsons went out on loan to Notts County, Bromley and Soilhull Moors.

The 22-year-old is looking forward to a fresh start in Ireland and helping the club return to the Premier Division as soon as possible.

"I am delighted to have got the deal over the line and to have signed with Waterford FC. It is a fresh start for me and I am really excited to be here. I have spoken with Danny on a number of occasions and it seems to be a really exciting time for the club and I am happy to be a part of that.

"Our goal will be to win the league and get the club promoted. I have done some research and I know that Waterford should be playing at the highest level here. The club has done really well to retain the core of last season's squad, so the mentality from last year coupled with some new players will be exciting.

"I can't wait to get started. I think the fans will find me to be an exciting player. I like to move the ball with speed and take risks. As footballers we are there to entertain and that is what I want to do. I want to get the fans up on their feet."

Head Coach Danny Searle believes Parsons brings real quality to the league and looks forward to his contribution to the team over the coming season.

"Securing the signing of someone like Connor is a major statement for the club. He brings real quality.

"We've been renowned for the amount of goals we've been scoring over the past year or so and it's something I think we're going to need next season to ensure we give ourselves the best chance to win the league.





"Connor will certainly bring quality, goals and assists and we're all delighted to have him on board and looking to see what he brings to the pitch once the season starts."

Earlier today, Waterford also confirmed the appointment of former Ireland star Jonathan Walters as Technical Director.

You can keep up-to-date with the comings and goings in the league via our Transfer tracker.