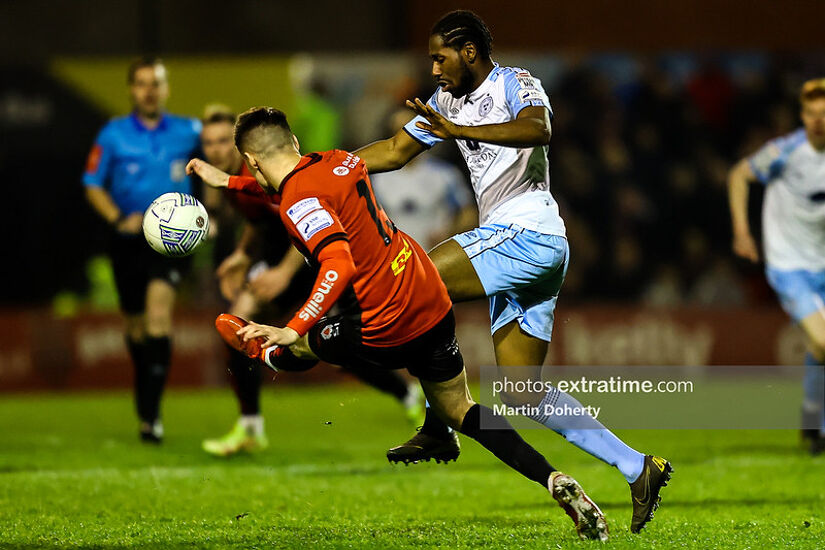 Horton re-joins Bohemians on-loan for 2023 season
Wed, Dec 21 2022




Bohemians have confirmed that Grant Horton has re-joined the club on loan from Cheltenham Town for the 2023 season.

The 21-year-old centre-back started the 2022 season with Bohs featuring in 11 of the first 12 games of that season before a knee injury cut short his time with the Gypsies. Horton's only goal for the club in that spell was a 87th minute equaliser against Shelbourne which secured a point for his side.

Manager Declan Devine was delighted to bring Horton back to the club and was especially impressed with the player's attitude.

"Defence is obviously an area of the pitch where we have to strengthen, so I am delighted to bring Grant back to the club.

"It has been in the pipeline weeks and I have been really impressed in that time by his attitude, which is first class.

"I was very impressed by him when he came to the league - he did really well for the club in what was a challenging season. Unfortunately his time at the club was cut short due to injury in the summer, so I feel he is coming back with something to prove.

"He is coming back to Bohs with greater knowledge than when he first came here. He knows what the league is about now, he knows what the club is about now, and I know both fans and staff here really respect him.

"I'm really looking forward to welcoming him back to the club and getting him hitting the ground running in pre-season."

Horton didn't hesitate at the opportunity to re-join Bohemians after being disappointed at how his season ended last time out.

"As soon as I heard the club were interested in bringing me back, it was a no-brainer.





"I was gutted that my time with Bohs was cut short in the summer, so I am really looking forward to getting back over and getting back playing.

"There seems to be a great buzz and vibe around the team and around the club, and everyone I have spoken to can't wait to get started with pre-season. I am really looking forward to working with the new manager and meeting all the new players and staff.

"Going properly full-time with morning training I think will help me as a player and I think will help the group push on too.

"There have been a lot of changes at the club over the past few months but that shows the spirit of the place - everyone wants to pull together to push on as a club and get it back to where it belongs."

The signing brings to six the number of players the Gypsies have signed so far - Keith Buckley, Paddy Kirk, Adam McDonnell, James Akintunde and Dean Williams, while academy graduate Cian Byrne has been promoted to the first team.

You can keep up-to-date with the comings and goings in the league via our Transfer tracker and you can view Bohemians squad to date on our club page.